Contact Us
John and Christina are away and the shop is temporarily closed.
Thank you for your patience.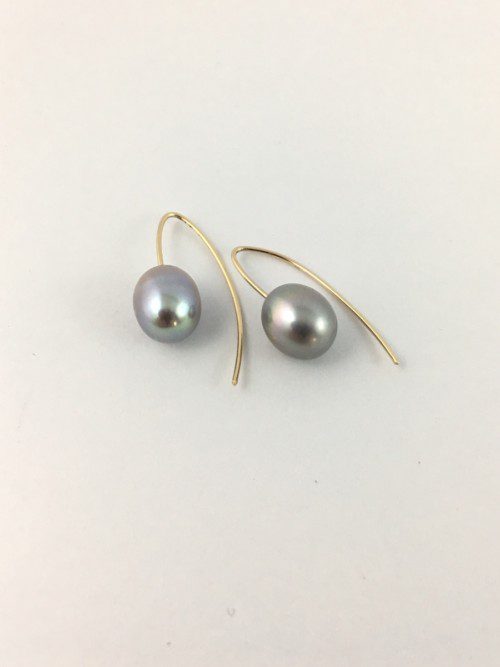 9ct Gold Earrings in Gunmetal Grey Pearl
$ 150.00
9ct Gold Pearl Earrings in Gunmetal Grey
Description
Luscious Gunmetal Grey Pearl Earrings in 9ct Gold.  The drop is 2.2cm and diameter of pearl is 9x10cm.  These  heavenly earrings are the height of elegance.